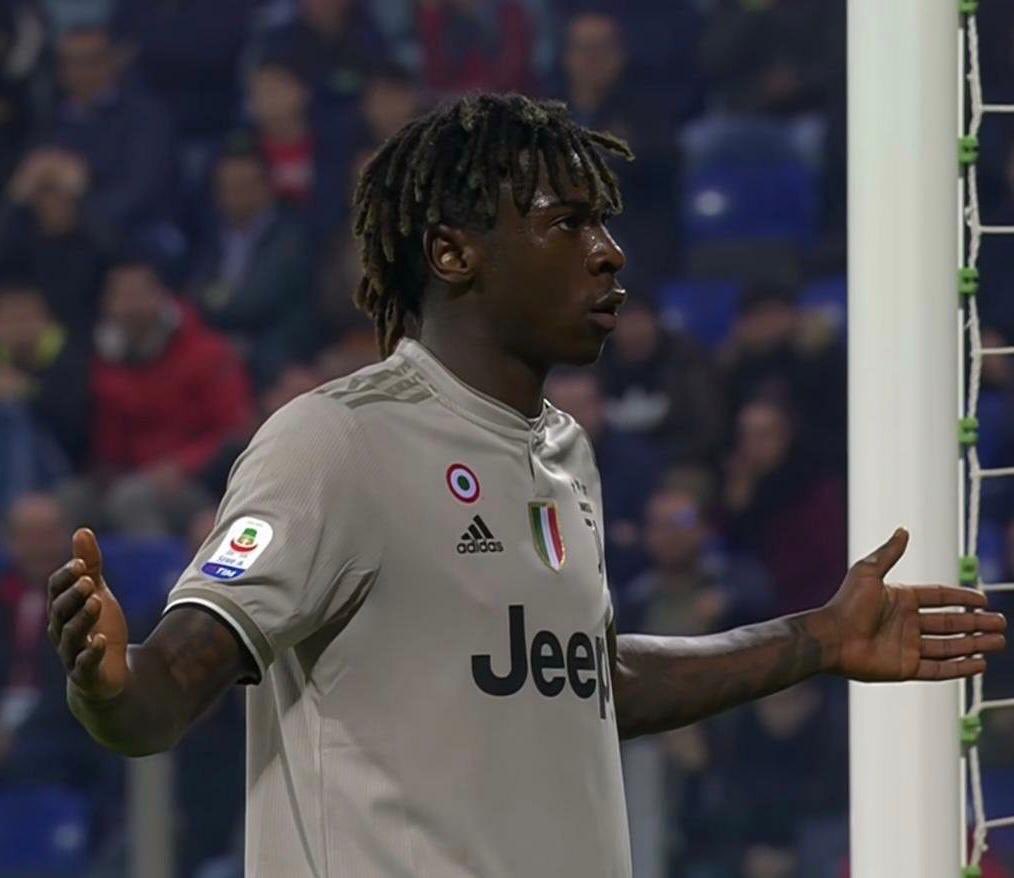 ci vuole halma
Tifoso Juventus
Content Count

1,504

Joined

Last visited
Community Reputation
158
Excellent
About ci vuole halma

Rank

Juventino Pinturicchio


Birthday

05/11/1990
Recent Profile Visitors
The recent visitors block is disabled and is not being shown to other users.
6 partite, 1 gol su azione. "Fenomenali poteri cosmici, in un minuscolo spazio vitale"

improponibile gli mancano proprio i requisiti minimi per poter giocare nella Juventus

Al momento è il nostro miglior terzino destro, sinistro e difensore centrale. Ma solo perchè non lo abbiamo ancora provato esterno nel tridente.

1

Centrocampo Juventus 2023-2024: Locatelli Rovella Fagioli

Andrà via, va bene, non è un problema Manco stessimo perdendo il Papu Gomez...

Mamma mia così è proprio da stronzi

1

Nel girone di andata è stato il miglior difensore del campionato. Tra le altre cose va in scadenza nel 2023, ma pare rinnovi per un anno giusto per far cassa in estate ed esser ceduto. Sarebbe il profilo giusto per svecchiare la nostra linea difensiva, ma pare ci siano sopra le milanesi.

Partisse Morata andrei diretto su Julian Alvarez, clausola a 20 milioni, 18 gol e 7 assist in 21 partite con il River Lo porti a casa con la metà dei soldi che ti chiedono per Scamacca, per dire eh Per puntellare e svecchiare la difesa in estate, segnalo anche Bremer col contratto in scadenza nel 2023, ma pare che ci sia già sopra quel volpone di Marotta. Chiamalo scemo.

Pare che abbia rinnovato ulteriormente ma che la cosa non sia stata pubblicizzata https://www.tuttosport.com/news/calcio/calciomercato/2021/06/08-82420238/parla_lagente_torchia_la_juve_casa_rugani https://www.pianetamilan.it/calciomercato/ag-rugani-contratto-fino-al-2024-hanno-tanti-giocatori-bravi-vediamo/ https://jmania.it/rugani-faro-preparazione-juventus-ho-tre-anni-contratto/ "Dopo il rinnovo a marzo 2019 fino al 2023, il difensore e il suo agente hanno ottenuto al termine dell'estate di quell'anno un ulteriore prolungamento fino al 2024, emerso dalla successiva assemblea degli azionisti. Sulle sue tracce pare ci siano stati prima Torino e Bologna, poi il Betis Siviglia, ma non ci sono conferme di trattative ufficiali al momento. La posizione della Juventus è quella di non cedere comunque Rugani in prestito, bensì a titolo definitivo"

su Rugani ho una brutta notizia 2024

verissimo, soprattutto DeLigt non penso resti senza la possibilità di giocare la Champions tristezza a palate

la Juventus attuale da l'impressione di essere una squadra da rifondare, possibilmente cacciando a calci in c**o i cadaveri che ci troviamo in rosa. La cosa che mi fa veramente inca**are di questa stagione non sono le sconfitte: lo sport è fatto di cicli e non si può vincere per sempre. La cosa che mi fa inca**are è che in questa annata non stiamo costruendo le fondamenta per stagioni migliori. Ci stiamo incancrenendo nel far giocare dei morti ambulanti tipo Rabiot, un giocatore che palesemente (santiddio lo voglio sperare) manderemo a scadenza di contratto e andremo a perdere. Su che giocatori stiamo investendo affinché ci diano stabilità nelle prossime stagioni? Ne conto 3 ad andar bene: DeLigt (che dovremo probabilmente convincere a rimanere senza CL), Chiesa e Locatelli. Il resto sono giocatori già formati dei quali conosciamo il valore (nel bene e nel male) o giocatori dai quali ci separeremo. Ora la situazione è quella che è: nella prossima stagione avremo un budget di circa 80 milioni per rinforzare la rosa (facendo due conti basati sui 400 milioni di ricapitalizzazione)- Io credo che spenderne 60 per Vlahovic e ritrovarci in pratica con 10/11 identici alla rosa di questo anno, potrebbe non essere la mossa più razionale. Servirebbe più che altro centrare 4 acquisti futuribili da 20 milioni. Un profilo di questo genere potrebbe essere Julian Alvarez del River: classe 2001, tanti gol nelle gambe e una clausola rescissoria di 20 milioni. Anche perchè vista la rosa attuale e la situazione contrattuale che abbiamo, levatevi dalla testa il pensiero di creare una rosa competitiva direttamente per il 2022.